June 29, 2022  |  North York, ON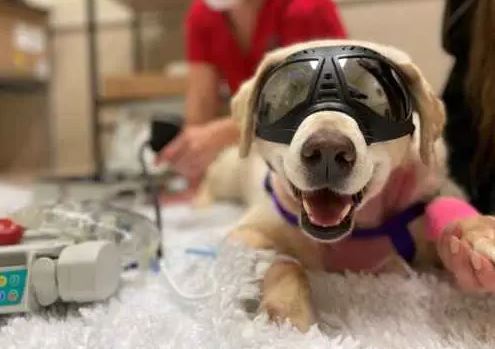 A new "seek and destroy" alternative to cancer surgery for pets is being tested at Animal Health Partners (AHP), a VetStrategy practice in North York, ON.  
As part of an exciting partnership between the Ontario Veterinary College (OVC) and AHP, the partnership aims to facilitate a One Health approach to advancing medical diagnoses and therapies in animal health and help to accelerate human medical discoveries. In creating this collaborative approach, the new technique may ultimately offer a targeted, non-surgical way to diagnose and treat tumours while preventing overtreatment and reducing common side effects. 
The procedure was first tested at AHP on a 10-year-old beagle in late February 2022. Dr. Michelle Oblak and her team are gearing up to recruit 10 canine patients (specifically those with thyroid cancer) for their clinical trial later this year.  
They plan to refine the treatment for animals and ultimately offer an alternative therapy to human patients in collaboration with University Health Network researchers. Depending on Health Canada approval, and the results of their canine trial, testing on human patients can begin as early as late 2022 or early 2023. 
To learn more about this exciting project, please click here.